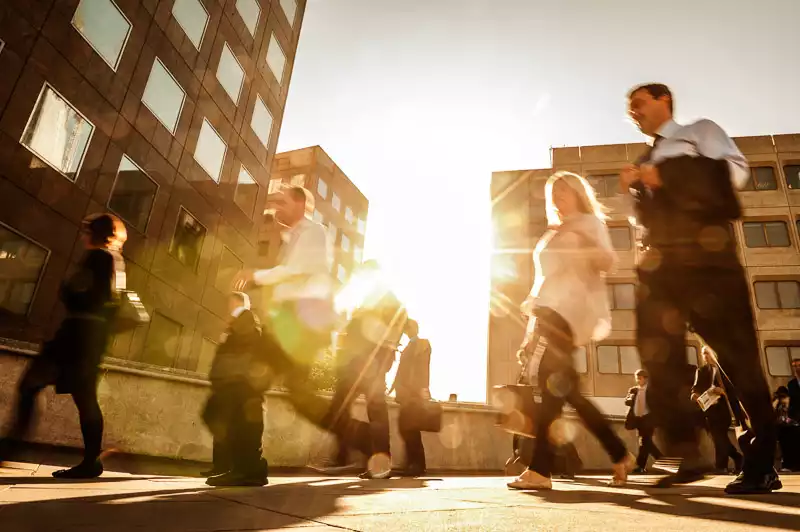 The integration of an increasingly diversified workforce into long-range business goals is the greatest challenge for today's employers. Cowles Thompson Labor and Employment attorneys work with all phases of the employee-employer relationship. We counsel and provide representation to clients regarding their employees — one of their most valuable assets.
During the Coronavirus/COVID-19 Pandemic, we published a Quick Reference Guide of relevant updates that affect employers, employees, and businesses.  
Employment Law Representative Matters
The following items are an example of outcomes achieved for our clients.
Commercial/Business litigation – 

Spaghetti Warehouse Restaurants, Inc. et al vs. Rosebriar Stemmons, L.P.

; Cause No. DC 20-03597; 134th District Court, Dallas County, Texas; and 

In the Matter of Rosebriar Stemmons, LP vs. Spaghetti Warehouse Restaurant, Inc. and BLD Brands, LLC

; Cause No. 01-20-0000-2358; American Arbitrations Association – represent national restaurant chain (Spaghetti Warehouse) in parallel lawsuits pending in state court and in the American Arbitration Association defending against alleged breach of commercial lease. 2020

Defamation – 

Mignogna v. FUNimation, et al.

, Cause No. 141-307474-19, 141st Judicial District Court of Tarrant County, Texas – succeeded in obtaining dismissal of all claims in a $5 million defamation lawsuit brought by well-known Dragon Ball voice actor Vic Mignogna against his former employer and two former colleagues, plus the fiancé of one of those colleagues.  2019-2020

Fair Labor Standards Act – 

Martagon, et al v. Murillo, et al

; Cause No. 3:18-CV-2605-K, In the United States District Court for the Northern District of Texas, Dallas Division – obtained no-damage finding after three-day jury trial in defense of employer. 2019

Arbitration/Breach of Employment Agreement – 

Vectra Infosys, Inc. v. Sandeep Kumar Adema and Deepa Chintam

; Cause No. 05-18-01371-CV, Fifth District Court of Appeals – successful enforcement of arbitration clause against former employee who brought suit against client claiming breach of an employment agreement.  2019

Successful representation of fast-food restaurants in Texas in a Wage-Hour investigation.  The agency originally demanded approximately $1.5 million in back wages and another $1.5 million in liquidated damages, and proposed another $250,000 in civil money penalties.  After lengthy negotiations, the case was closed with a total payment of $50,000 (or about $0.015-cents on the dollar).  2018

Successful wage dispute settlement.  A Houston-area employer was investigated by the Wage and Hour Division of the U. S. Department of Labor ("DOL").  DOL told the employer it was in violation of the overtime provisions of the Fair Labor Standards Act ("FLSA"), the federal minimum wage and overtime law, and owed in excess of $500,000 in back wages.  The company's local counsel called in Brian who obtained settlement for $45.00.  The client and the local attorney were pleased with the outcome.  2013

Arbitration/Employment Discrimination – 

Stride Staffing v. Antonio Holloway

, LEXIS 7846 (Tex. App.—Dallas 2015) (petition for review denied by 

Holloway v. Stride Staffing

, LEXIS 961 (Tex. 2015) – defense of an employment discrimination matter which included the successful enforcement of an arbitration clause in the court of appeals.  2015–2018
Employment Law Areas of Representation:
Hiring process

Policy drafting and implementation

Employee discipline and termination

Harassment in the workplace

Discrimination claims

Wage/hour claims and litigation, including those related to Davis-Bacon Act and the McNamara-O'Hara Service Contract Act

Litigation avoidance

Defense of employment-related litigation
Types of Matters
Cowles Thompson represents clients in the full range of employment needs before the Texas Workforce Commission, the Equal Employment Opportunity Commission, and in state and federal courts on cases involving race, national origin, sex, age, religion and disability discrimination, harassment, hostile work environment, retaliation, wrongful termination, defamation and invasion of privacy, non-competition agreements, protection of trade secrets, wage and hour issues, and other employment-related issues.
Our attorneys counsel employers on job-related matters such as:
Drafting and formulating employment policy and procedure manuals, application forms, job descriptions, and implementing employment policies and procedures

Providing seminars for directed and targeted client needs

Preparing employment contracts, confidentiality and non-compete clauses and when necessary, separation agreements and releases

Advising on all phases of the employment process, from notice and posting requirements to the interview process, through post-interview stage, including the actual offer and post-offer processes

Providing consultation for any employment need that might arise on a day-to-day basis, ensuring clients are in optimal positions in the event an adverse employment decision must be made

Investigating allegations of employee/executive misconduct

Investigating allegations of wage/hour violations

Assisting and handling administrative proceedings
C-Level and Management Issues
Cowles Thompson Employment attorneys routinely deal with a wide variety of employment law issues encountered by business management and C-level executives.
Potential Litigation
With the recent increase in employment-related litigation, our employment attorneys continue to provide counsel that includes a combination of advice on addressing legal issues and practice solutions for litigation avoidance purposes, as well as thorough preparation in anticipation of trial.